House of Cheese Pairings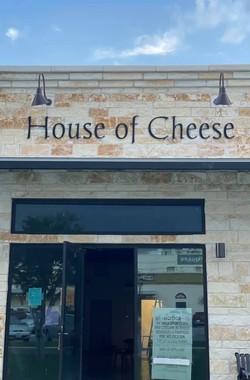 We are excited to partner with the House of Cheese for Wine & Cheese Pairings! Enjoy five TNL wines paired with five artisan cheeses on the lawn outside of the House of Cheese in downtown Marble Falls. Sunday, April 24th.
Pairings:
Prairie Breeze with 2019 Fion Geal
Fresh Sheep Cheese with 2019 Ruby Kate's Rose
Challerhocker with 2019 Sangiovese
Truffle Noir with 2019 Tempranillo
Ewe Calf to be Kidding Me with 2017 Portejas
Event begins at 5:30pm. TNL Wine Club discount does not apply to this special event hosted by House of Cheese.