Essential Oils Workshop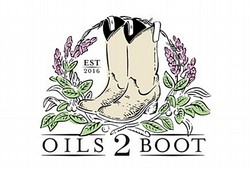 Danna Laine Doremus of Oils 2 Boot, the Oily Boutique will educate us on the use of essential oils for health and wellness in a holiday-themed workshop: the 12 Sprays of Christmas. It will be a make and take workshop and you will be able to apply what you learn and take it with you to use for the holidays and more days to come!
The workshop will be held from 6-8pm. Tickets are required and include the workshop materials as well as two glasses of wine.