About Torr Na Lochs
A Truly Texas Wine Experience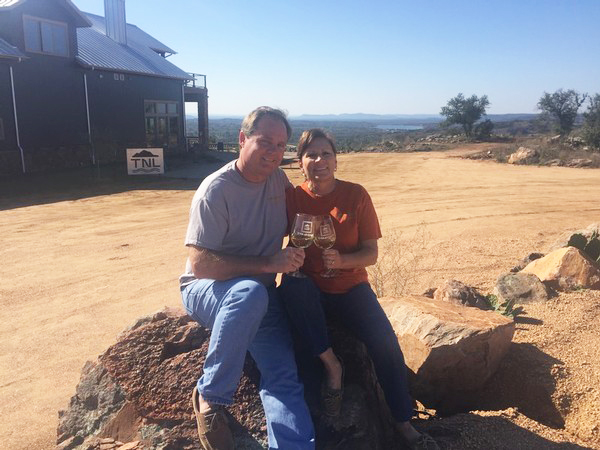 Even as childhood sweethearts we have always had a common goal, and this vineyard and winery is our latest vision come to life. We purchased our 250-acre ranch while living in Scotland, and our time there inspired the name Torr Na Lochs, which loosely translates from Gaelic to Hill Over Lakes. The winery sits high above the Colorado River valley overlooking both Inks and Buchanan lakes.
It was on a wine tour in Australia that we noticed the similarities between the vineyards there and our ranch property, and the idea for the vineyard and winery was born. Two years of weekends preparing the vineyard culminated with the planting of our first three acres of vines in April 2014. Winery construction started shortly thereafter, and the tasting room opened in September 2015.
After making the leisurely half-mile drive along a granite gravel road to the winery building, choose from a number of seating options for tasting great Texas wines with an even greater Texas view. As native Texans, we are committed to wines made from only Texas grown fruit. We invite you to relax and enjoy the variety of Torr Na Lochs wines poured at your table by our friendly staff.
We look forward to sharing our vision and dream of a Truly Texas Wine Experience with you!
Sincerely,

Blake & Karen DeBerry
---
Our Name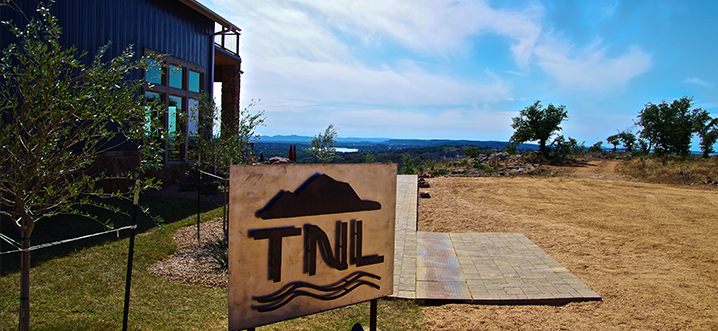 In the fall of 2004, we purchased 180 acres in the Texas Hill Country, with plans to build a house for retirement. When we purchased the property, we were living in Aberdeen, Scotland. In honor of our time in Scotland, we gave the property a Scottish name – Torr Na Lochs (tore nah locks). Translated from Gaelic, Torr Na Lochs means Hill Over Lakes.
From Rocks to Wine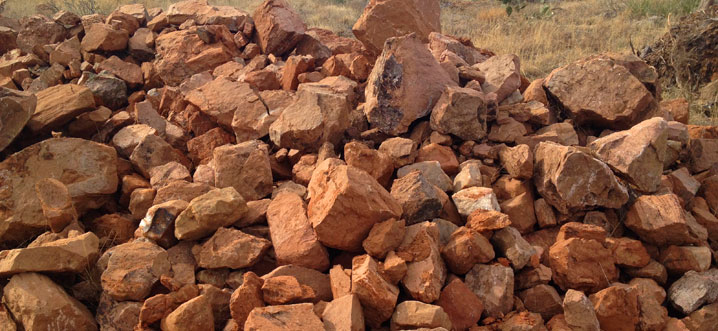 By early 2012, we began clearing the property, and identified the site that would become the first three acres of our vineyard. But our site is a very difficult one, as much of our 180 acres is solid granite. While the elevation (1250 ft above sea level) and sloping ground are ideal, the soil is very rocky. After two long years of spending our weekends preparing the land, installing trellises, and irrigation, we finally planted our vines in April of 2014. We use the tag line "from rocks to wine" on all our wines as we believe this captures this process perfectly.
Our "Ah hah!" Moment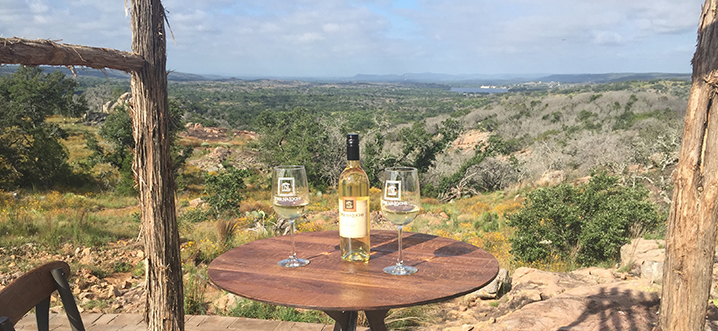 We once visited Margaret River, a wine producing area in Western Australia, for our 30th wedding anniversary. As we drove to one of our favorite wineries, Cape Grace, the similarities between their property and ours became apparent. We visited extensively with the owners, a pleasant couple who described their life on the winery as "living the dream." You could say that trip was our "ah hah" moment.
Texas Wine Style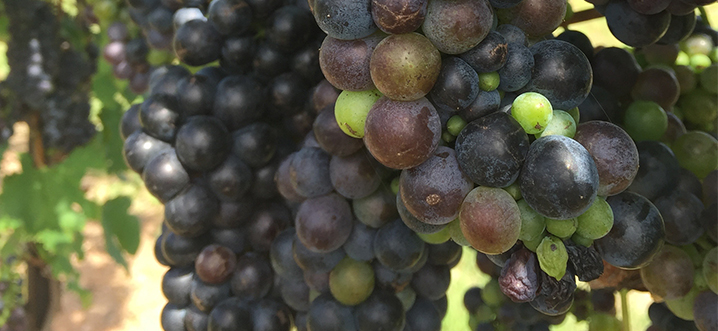 All of our wines were made using only Texas grown fruit to produce wines that allow each variety's true character and fruit to come through.
In the Texas Hill Country we understand that water is one of our key resources. Therefore, we work to be good stewards of this resource by using soil moisture sensors in the vineyard to ensure that we do not over water, and by collecting condensate water from our air conditioning systems and using that for irrigation.